Multi Device Websites
Through a clever combination of responsive design and stand-alone mobile websites, Top Content CMS websites are accessible and easy to use on multiple devices.
Tablets & dual screening
Browsing the internet on tablet devices is becoming more and more popular and it is quickly becoming fundamental for any website to render accurately on several different platforms. Some people may even be accessing your site on both computers and mobile devices at the same time - this is known as dual screening.
Below are some examples of how the Just Employment Law website appears on multiple devices.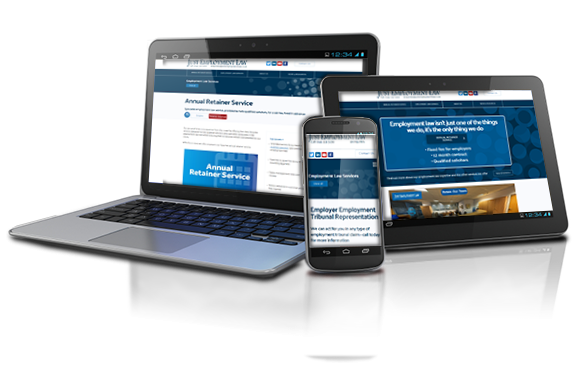 Enquire Now