Multi Domain Web System
Some Top Content clients, especially those at Bespoke level, own many domains in order to ensure that they have a big web presence.
How microsites benefit SEO
Multi domain structures can be highly beneficial for SEO. Microsites can be used to:
produce links to a main website
target specific keywords that a larger site cannot
the microsite's URL can be keyword specific
The multi domain structure
One client may own many different domains that all link, directly or indirectly, to the main website. An example of a multi domain structure is given below: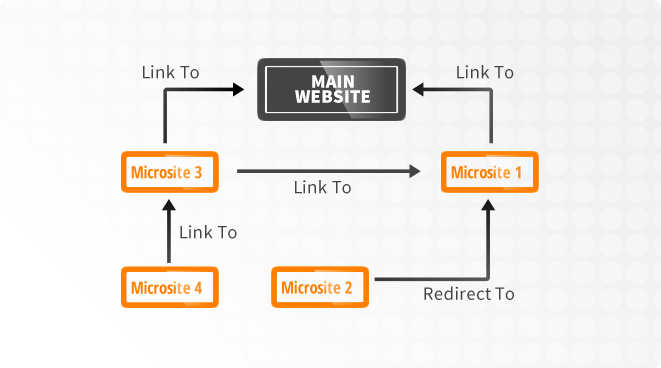 Manage From One Place
Using the multi-domain functionality within Top-Content you can manage all of these micro-sites from within one CMS. Either using a shared template, bespoke templates per domain, or a template where it is possible for you to customise elements such as colours and logo via the CMS.
Enquire Now