Corporate Blog
Our specially developed corporate blog module is an easy-to-use feature that:
can either be included within a main site
exist separately on a different domain name.
Gaining traffic through blogs
Through posts on Base Classic's blog, we are able to target specific product keywords including the phrase "alan carr stamp rug". The blog appears twice in the top four results on Google's SERP for the phrase and has experienced over 100 visits per month just from that keyphrase. The main website, baseclassics.com also appeared within the top two image results.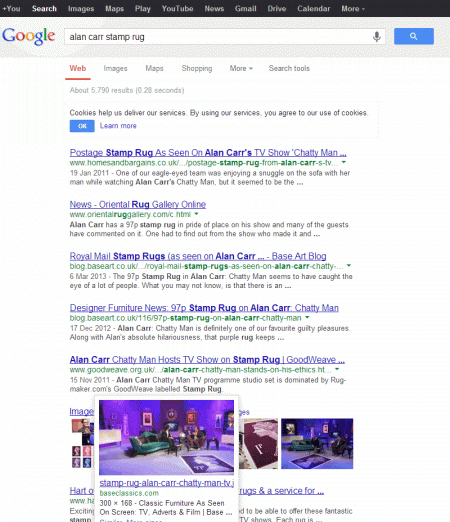 Enquire Now