Callback Service
Sometimes your customers may reach your site and want to request a free callback. This is when Top Content's Callback Service can help you gain and keep customers.
Sites that use this component:
Show an easily identifiable "Request a Callback" button
Top Content Callback Service pop-ups can be branded, such as this example from Addlestone Commercials.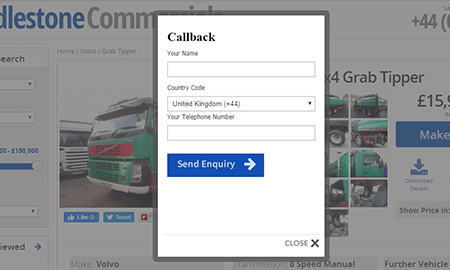 Enquire Now