Aircon Hire
This website is for a company which hires out air conditioning units.
With full CMS control, the customer is able to update content as needed and add new products, images or pricing. The pages and fields for these are structured to make such updates easy, with repeatable sections to set the different prices, which the Top-Content system then outputs in a eye-catching layout, eg: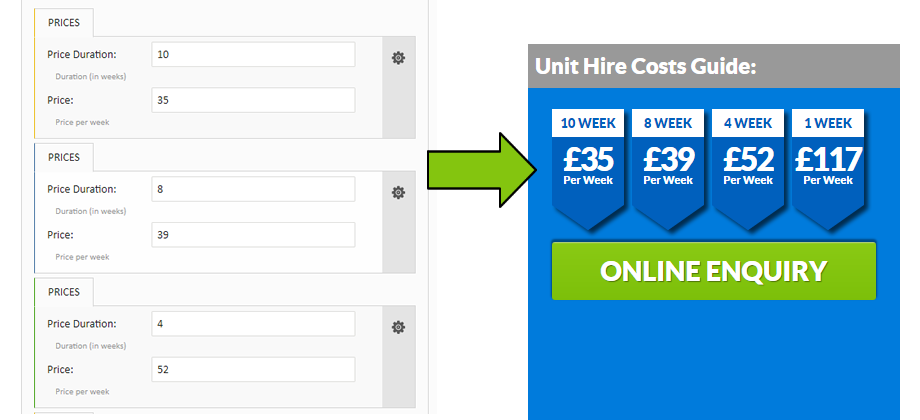 As well as having a full set of SEO functionality for helping to promote their services.
Enquire Now