ATA 4 Tax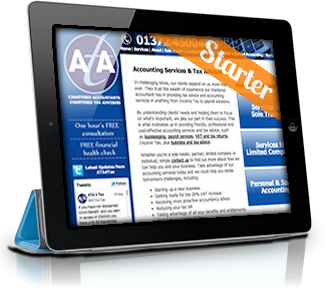 The high-level starter website for ATA 4 Tax is a content-heavy site with a branded design central to its appeal. The aim of this business website is to promote the services of a firm of chartered accountants and tax advisers.
The site's content offers expert information about the industry and the service provided by the company - it is presented through text on the site, downloadable guides and video.
Social media is also integrated within the sites interface through a live feed from Twitter. A contact form is easily accessible on every page of the site.
Enquire Now